87 kms from the stunning Bay of Islands to the tranquil Hokianga Harbour. With 4 sections it can be ridden in either direction.
Stunning scenery with magnificent views, and a fascinating journey through NZ's earliest Maori & European settlements.
Click here to read the Pou Herenga Tai Tokerau Cycleway brochure, and learn more about one of Aotearoa's Greatest Rides!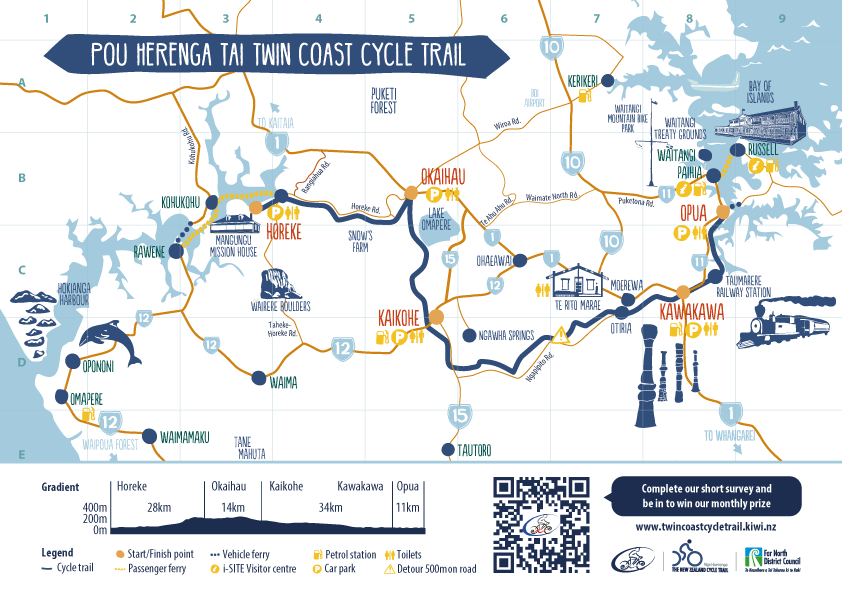 Click here to discover more information about Pou Herenga, and the Twin Coast Cycleway.
What our customers say
We booked the Duke as our wedding venue around about 1.5 years before our wedding, the only thing we were on time with getting organized and I am so glad we did! Ida and the team could not have been more helpful, with customizing their already delicious menu plan, helping to remind us and organize all those details that are easy to overlook, with moving and removing people around rooms to suit various dates/requirements (we booked the hotel for 4 nights) The staff couldn't have been more helpful and attentive.The hotel itself is beautiful and the setting was just perfect for a wedding. We loved it so much we plan to come back every year for our anniversary!
- Laura & Bradley 3rd December 2016,
Read More Reviews