87 kms from the stunning Bay of Islands to the tranquil Hokianga Harbour. With 4 sections it can be ridden in either direction.
Stunning scenery with magnificent views, and a fascinating journey through NZ's earliest Maori & European settlements.
Click here to read the Pou Herenga Tai Tokerau Cycleway brochure, and learn more about one of Aotearoa's Greatest Rides!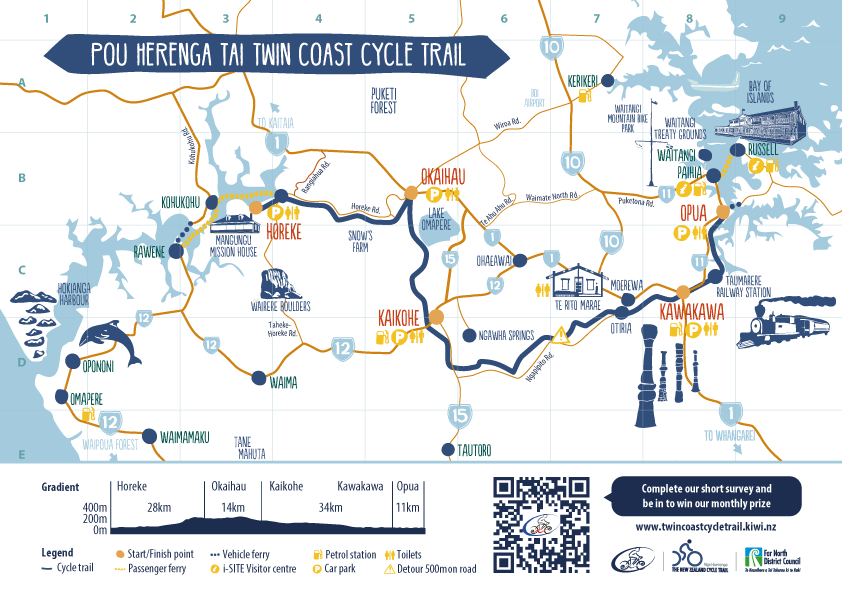 Click here to discover more information about Pou Herenga, and the Twin Coast Cycleway.
What our customers say
We loved everything about our wedding at The Duke of Marlborough. The venue has such character and class and it suited our wedding style perfectly. Even without adding any styling, it is truly a stunning venue and location. The team were a breeze to work with as we added our own little touches for our wedding reception. The service from all the Duke staff was impeccable, and the food (as always) was divine. We had so many comments from our guests after our wedding about the outstanding food and wonderful service. Big thanks to Ida, Tim and the team for running such a smooth operation. We would do it all again in a heartbeat. - Chloe & Kent xx
- Chloe & Kent 24th March 2016,
Read More Reviews