87 kms from the stunning Bay of Islands to the tranquil Hokianga Harbour. With 4 sections it can be ridden in either direction.
Stunning scenery with magnificent views, and a fascinating journey through NZ's earliest Maori & European settlements.
Click here to read the Pou Herenga Tai Tokerau Cycleway brochure, and learn more about one of Aotearoa's Greatest Rides!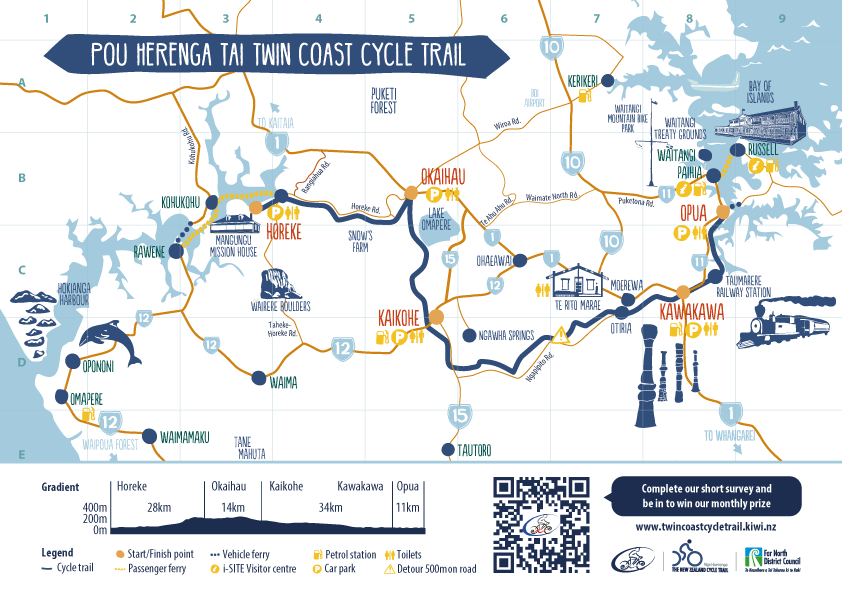 Click here to discover more information about Pou Herenga, and the Twin Coast Cycleway.
What our customers say
We cannot recommend highly enough the team at the Duke, including Ida, Janna and Bridget, for pulling together an amazing wedding weekend. In addition to this, a weekend away, or a whole family get together - no matter what the occasion, do yourself a favour and come to the Duke. Our family and friends have all voted the location, service, food, friendliness and accommodation as 5 star - a truly magical experience that makes us all want to do it every year! We will be back for anniversaries and any other large or small gathering we can dream up!
- Jo Hogan & James McHardy 23rd April 2016,
Read More Reviews