What to do while in Russell?
Taking some time to plan what you're going to do while in Russell? Here are some ideas the team at The Duke pulled together. If you need to book or arrange anything please contact us and we will be happy to help you.
JUST A QUICK STOP
See the Bay of Island by air. Salt Air offers some fabulous trips over the Bay of Islands and Northland - from 20 minutes to half a day. If you are limited for the time then this is the one for you.
Any time left over a walk around our historic village is a must including New Zealand's oldest church Christ Church.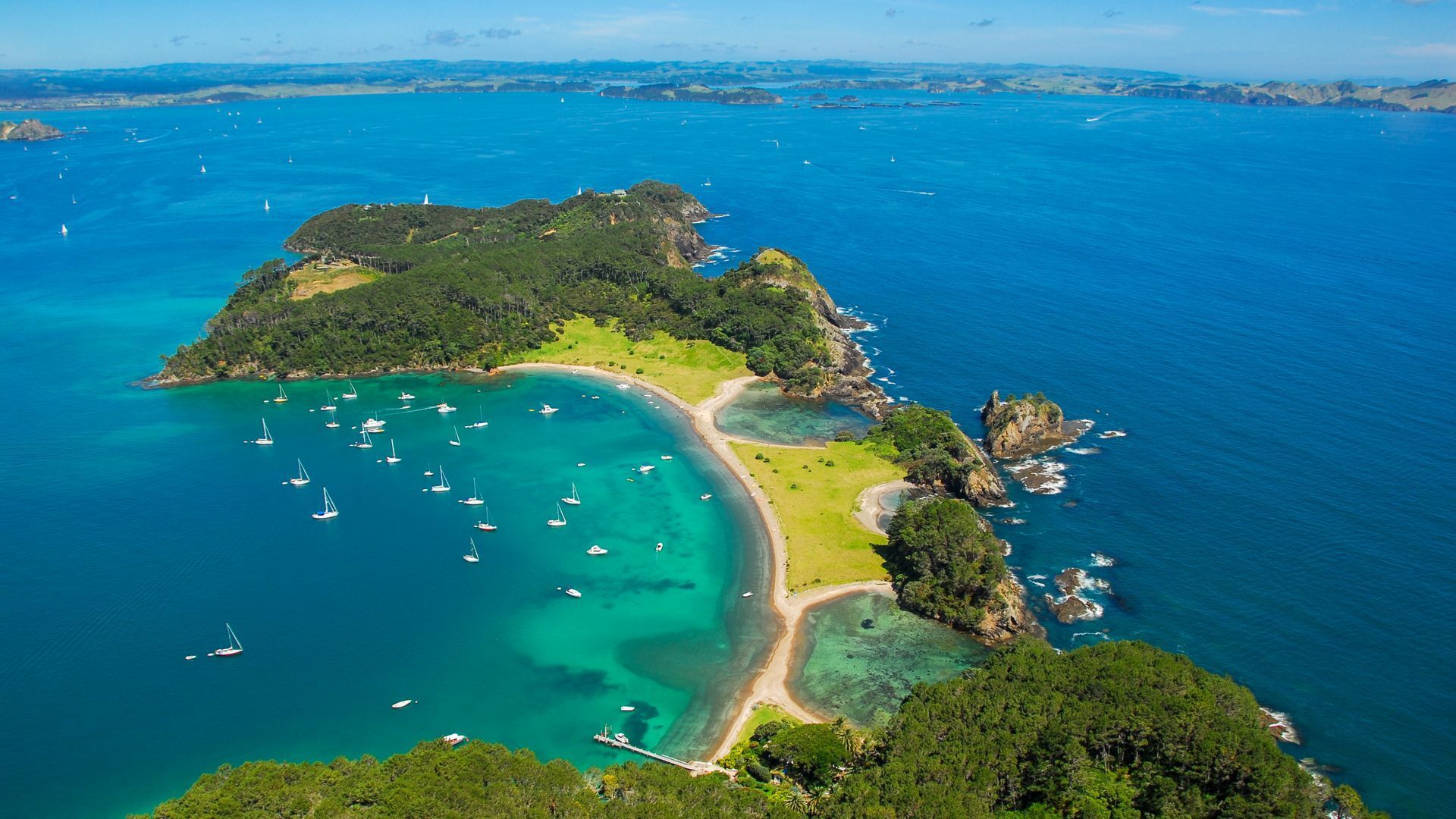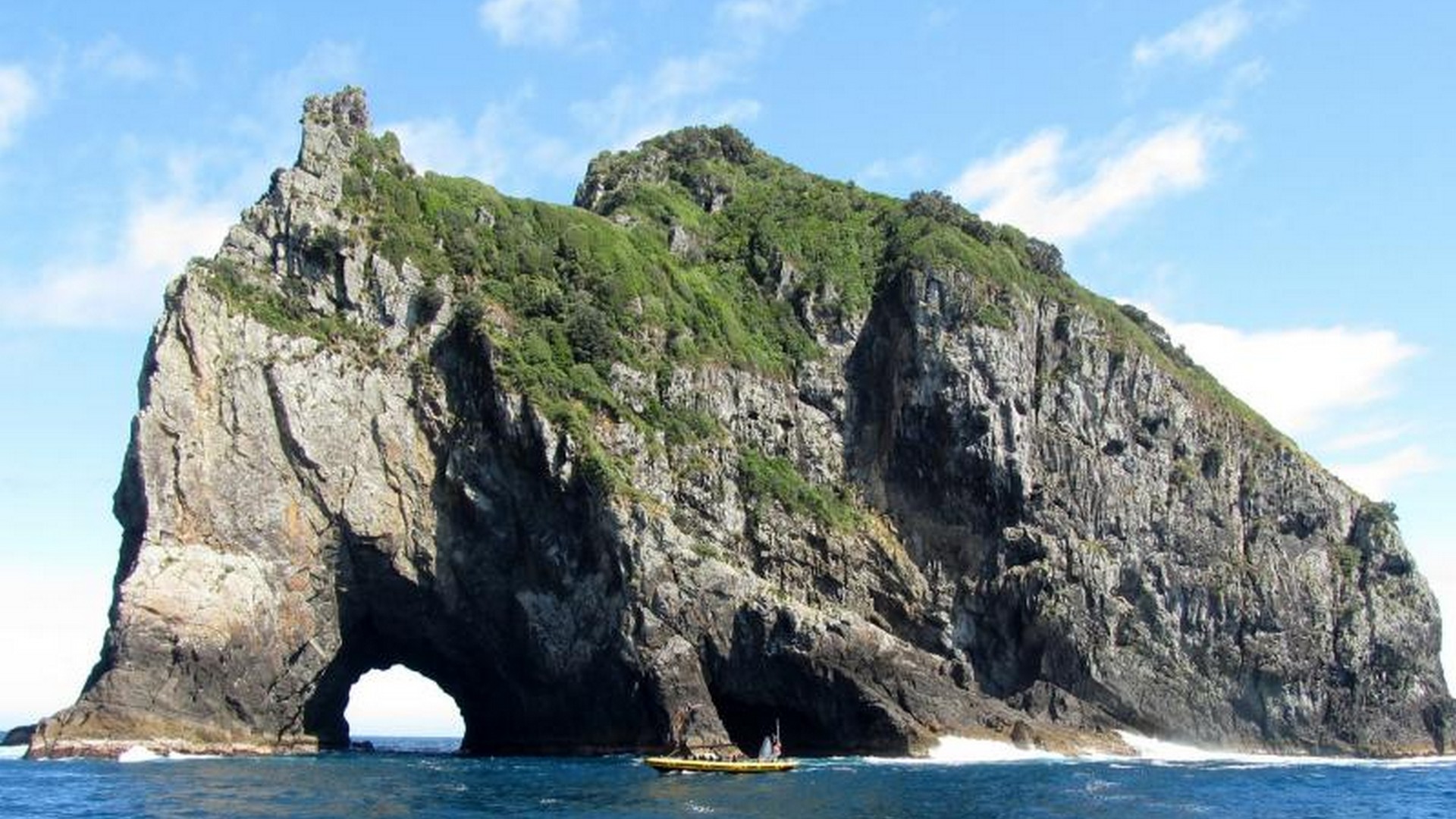 1 DAY IN THE BAY
Get out on the water and take a trip to the hole in the rock. A half-day trip picking you up from the Russell Wharf that doesn't leave too early and will have you back for a late lunch. This is an opportunity to cruise around some of the 144 islands that the bay of islands has to offer, perhaps sport a dolphin or two and seas permitting the skipper will navigate through the majestic hole in the rock. You will be dropped back in Russell just in time to grab a bite to eat and a cold beer before you start out on the afternoon adventures.
For the afternoon activities, take a walk around our lovely historical village and see if you can fit in a visit to Pompallier House and take a guided tour of this Roman Catholic Mission. Perhaps visit New Zealand's oldest church Christ Church with musket ball holes. Built in 1836 or visit Russell Museum and see a 1/5 scale of the replica of the Endeavour.
WALK UP TO FLAGSTAFF HILL
If you still have some time and energy left and want to stretch your legs walk up to Flagstaff Hill and take in the spectacular 360 degree views over the Bay of Island. Read about the history of Hone Heke cutting down the flagstaff flying the British flag.
That's probably it for the day so there is nothing left to be done now but to sit back and relax watching the sunset, make a booking at The Duke of Marlborough Hotel's Restaurant New Zealand's first licensed hotel.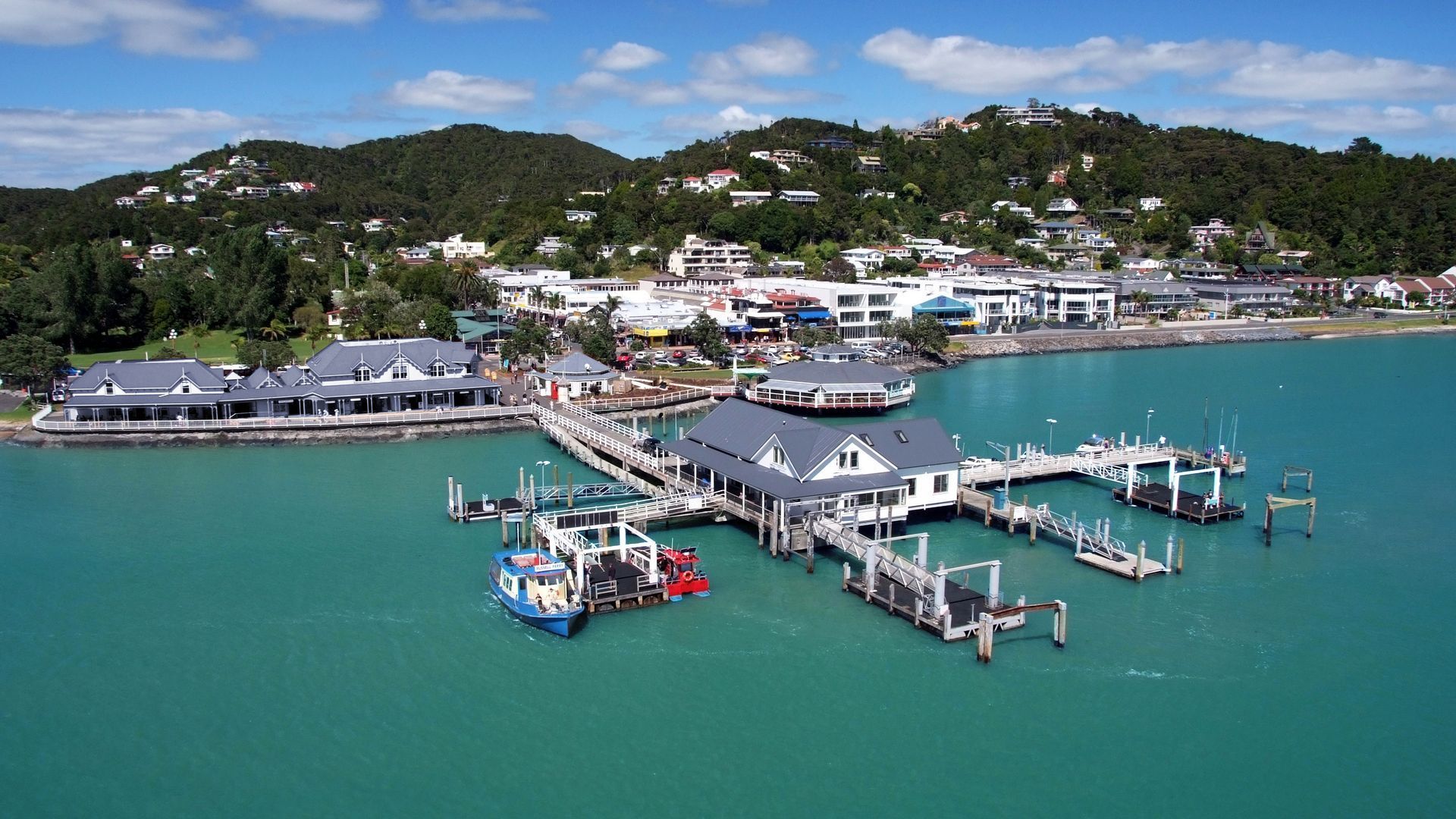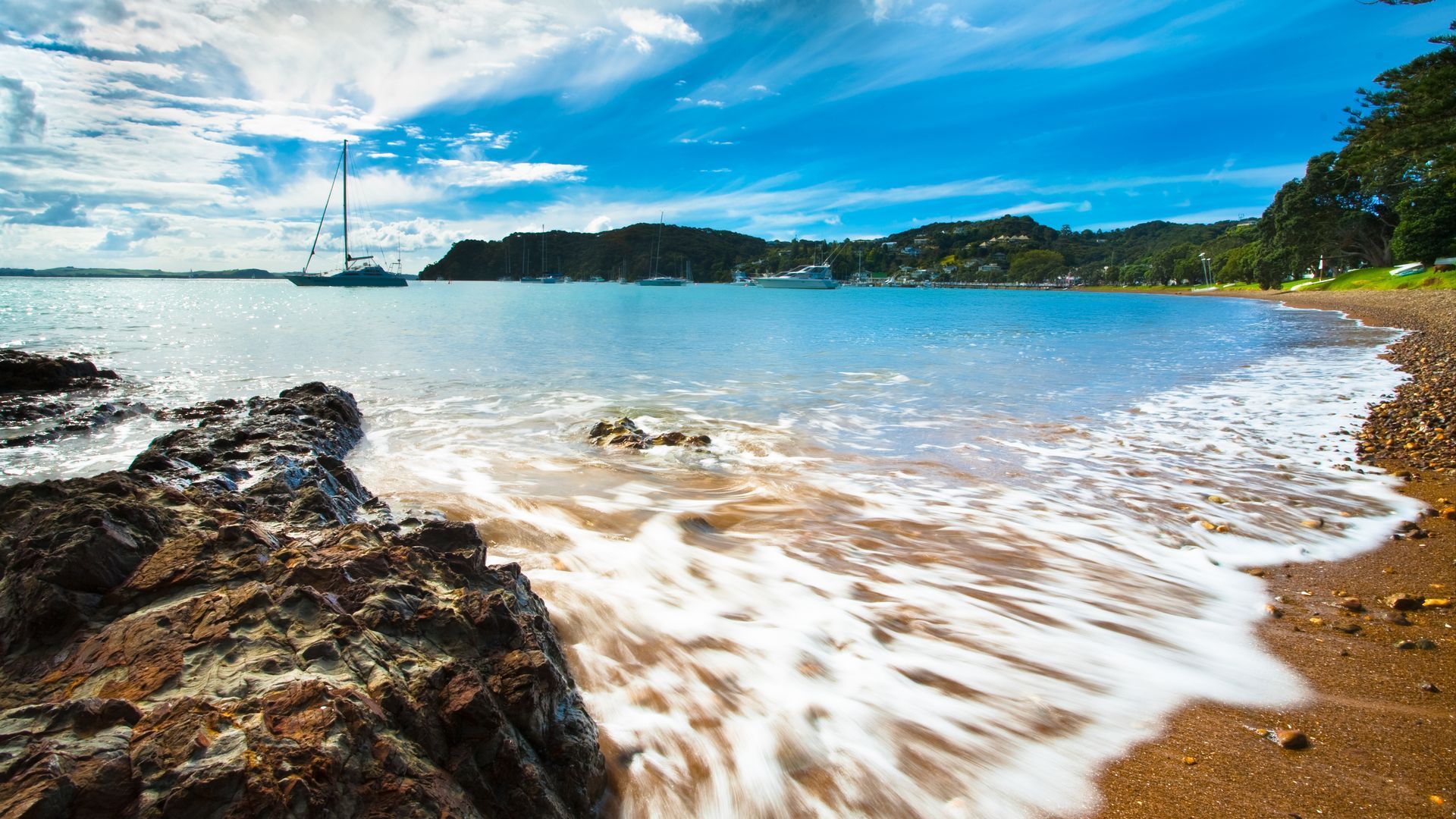 2 DAYS IN THE BAY
Lucky enough to have another day in paradise? Here's what we suggest - get out on that water again and go fishing. The Bay of Islands is well known for its fishing and there are a number of different fishing charters to choose from - all with local knowledge and expertise.
For the afternoon, head to the beautiful Long Beach for an afternoon of sun and surf. Relax and look out towards stunning Roberton Island. Don't forget your suntan lotion!
Now if the beach isn't your style here's another suggestion. Hop onto the passenger ferry that takes you over to Paihia then head up to Waitangi where the Treaty of Waitangi was signed. While you're in Paihia pop into Charlotte's Kitchen and enjoy a meal and a drink with a spectacular view.
3 DAYS IN THE BAY
Aren't you the lucky ones! Russell is the perfect base to explore much that the Bay of Islands & Northland has to offer.
What about heading to the very northern tip of New Zealand - Cape Reinga and watch the Pacific Ocean collide with the Tasman sea. You can of course self drive this but forget the stress, the maps and go on one of the fabulous organized tours. It's an early start but well worth it. Highlights include sandboarding down giant sand dunes, Cape Reinga lighthouse, Puketi kauri forest, Historic commentary and Maori legends, Ninety mile beach.
Or take a day sail on the R Tucker Thomson tall ship or another one of the amazing sailing experiences the Bay of Islands has to offer.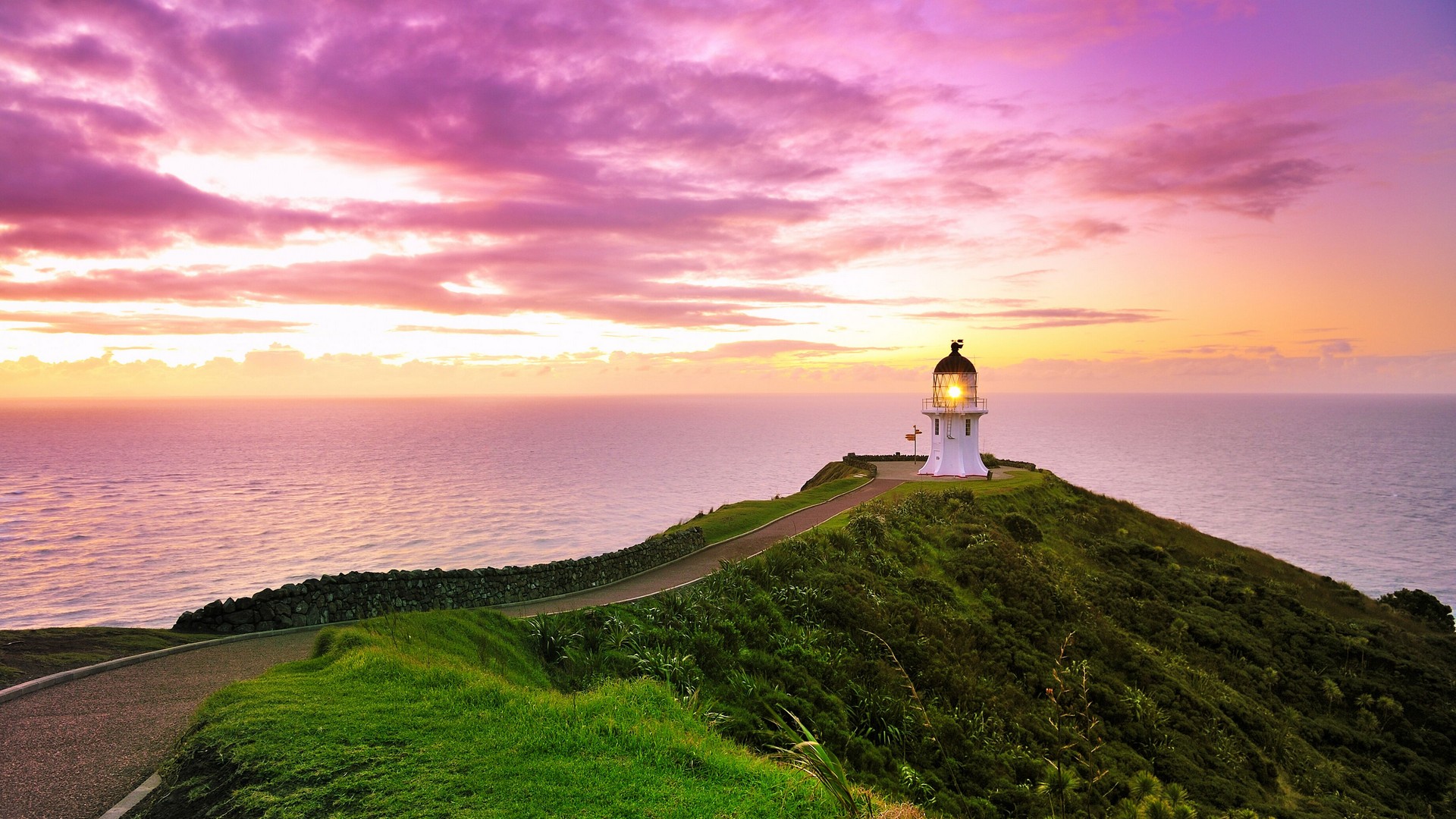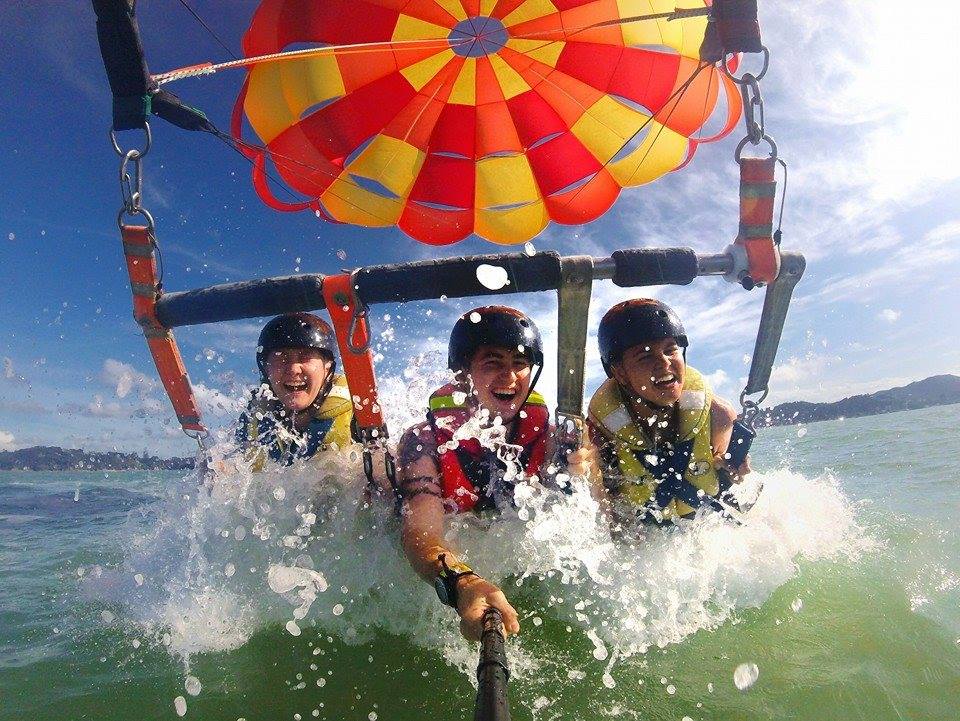 4 DAYS OR MORE
Sounds like you have decided on a long break, don't worry you won't run out of things to do - there are loads more activities to keep you moving, on and off water. Golf, walking tracks, parasailing, horsetrecking, kayaking, tennis, swimming, spa treatments (if you just want to relax) to mention a few.
Contact Us for an overview of what the Bay of Islands has to offer. We will be happy to help or book any of the activities you wish to do.
What our customers say
Thank you so much for all the organising and sorting out of things you did in preparation for our wedding reception last Friday. Also thank you to the staff at the Duke so so much for their input with setting up and having things run smoothly on the night. It was brilliant! The food was amazing and the atmosphere was perfect, it was more than we could have imagined! We have had nothing but wonderful feedback. Everyone loved the food and the character of the Duke. We really enjoyed working with Ida and would easily recommend the Duke as a potential venue for occasions. Classy with character, thank you so much for making our day memorable and more!
- Helen and Kelly Ludlow,
Read More Reviews