When someone mentions the Bay of Islands you might of think of beautiful sandy beaches or landing the perfect catch while cruising one of the 140 or so islands in the region. What might not spring to mind is walking – yes, that simple pleasure that requires not much more than a pair of good shoes and a drink bottle. From short to long in distance, the Bay of Islands has many walks and Russell is the jump off point for some goodies. We have chosen 4 of our favorites, all of which start in Russell.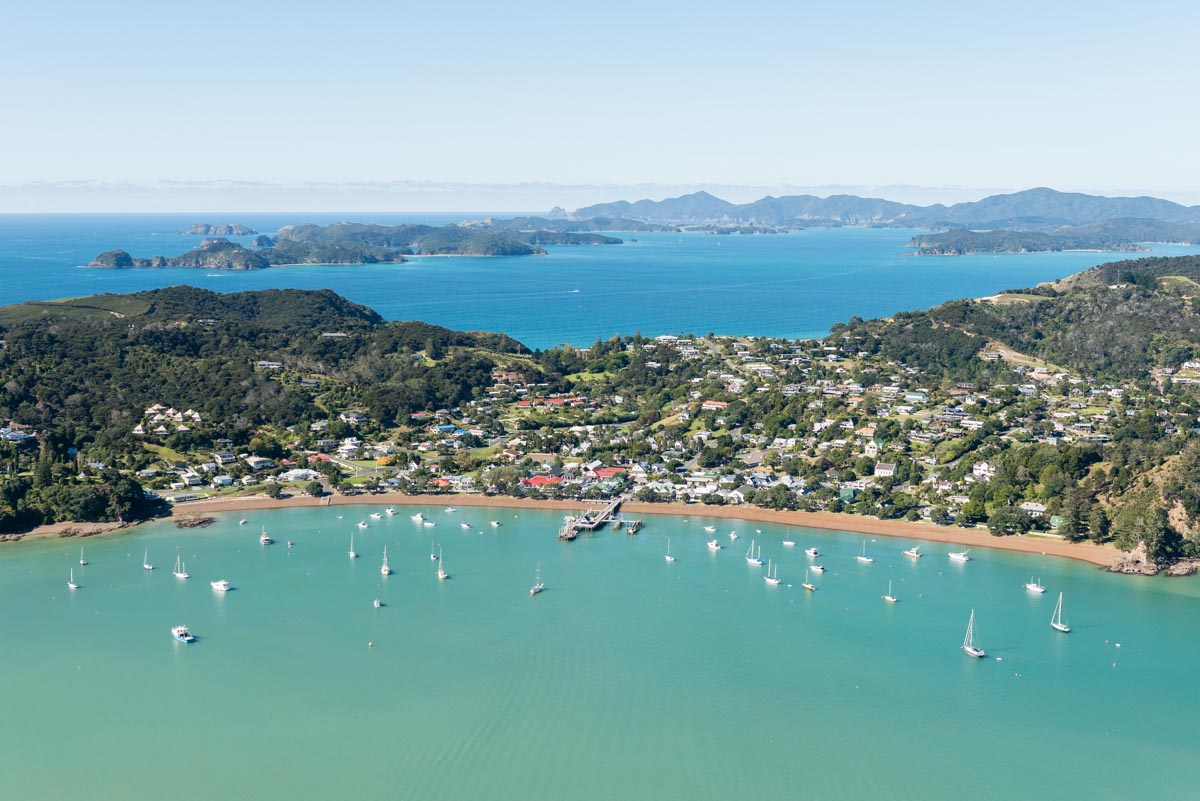 Flagstaff Hill Loop & Tapeka Point
We like this walk because it combines a bit of beach, a bit of forest and a bit of history. At low tide, start by walking around the rocks from the northern end of Kororareka Bay to Watering Bay, where a marked track leads through bush to Titore Way. 300 meters along on the right another track leads to the top of Flagstaff Hill (Te Maiki). At high tide just head up Wellington Street and you will come to a marked track about halfway up on your left.
If you want to explore the wider Russell area a bit further – when you get to Titore Way don't take the flagstaff hill track – continue to the end of the road and head down the hill (and yes you will need to walk back up this) to discover Tapeka and its two beaches – stop a while and go for a swim. Sandy Beach is best for this.
While in Tapeka check out the Tapeka point track - a narrow grassy track, steep in places. The track starts from Du Fresne Place and leads you across a number of what were once defensive ditches to the end of Tapeka Peninsula and the top-most part of Tapeka Pa itself. You can get stunning views all along the track over the whole of the Bay of Islands, from Cape Wiwiki in the north to Rakaumangamanga in the south-east.
Its hard to say how long this walk takes as is quite step in parts so it's one to be done at a leisurely pace. The first part to get to the top of Titore Way I would give yourself about 40 – 50 mins. Down to Tapeka about 20 minutes. The track up to lovers leap is the really steep bit and the Doc sign recommends it takes about 15 minutes each way. On your return trip a good 20 minutes back up to Flagstaff (this is all uphill) and then returning to Russell straight down Wellington St is 15 minutes.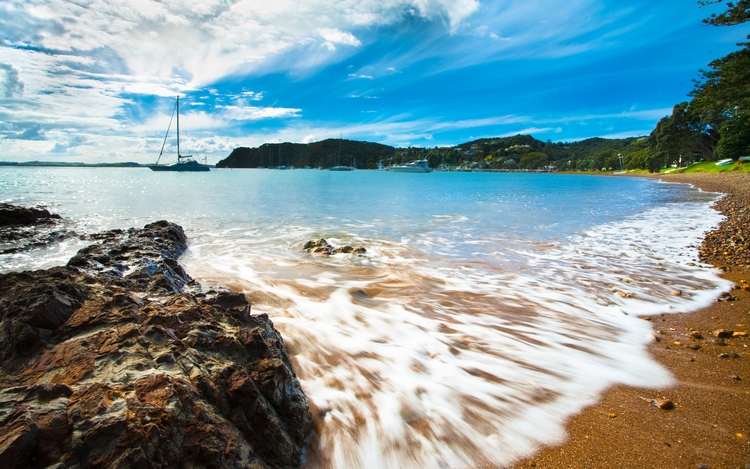 Urupukapuka Island
As you can imagine being an island walk this walk starts out on a boat – we organised a water taxi to take us to the island disembarking at Urupukapuka's Otehei Bay.
We will leave you to discover the walks on Urupukapuka Island for yourself but suffice to say it is a place of native wildlife, beaches and fragments of the Bay's past — an unspoiled paradise. The entire walking track network on Urupukapuka Island takes about six hours; though, of course, you can walk as much or as little of it as you like. The tracks are extremely well maintained and manageable for just about anyone. There are some steep parts, but the extra effort is richly rewarded with magnificent birds-eye views of the island and its stunning surroundings.
Where you disembark there is a restaurant run by Explore group so you can buy your lunch supplies but just check opening hours before you leave… and make sure you have organised a return ride back to Russell!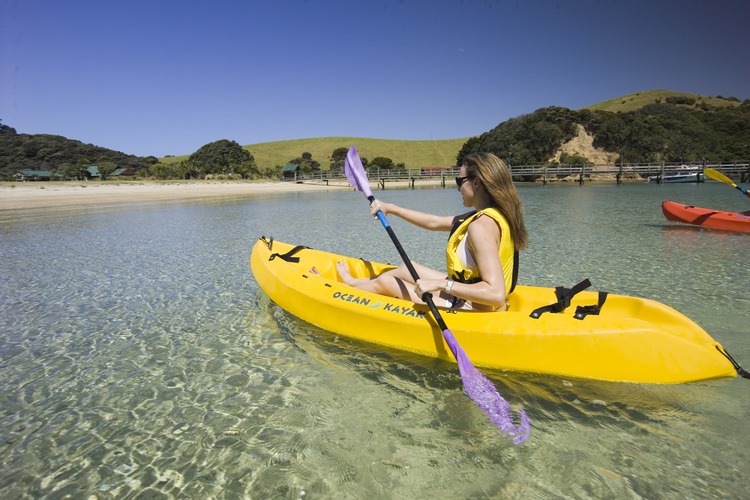 Russell to Long Beach
Fancy something a bit easier – a nice stroll after lunch at The Duke. We suggest packing your swim suit and heading over to long beach via a nice and short scenic track. Ask any local or consult a map it's easy to find. It's about a 20 minute leisurely stroll. Long Beach is a popular destination and some of the holiday homes there date back to the 1930s so worth a nosey down to the end of the beach.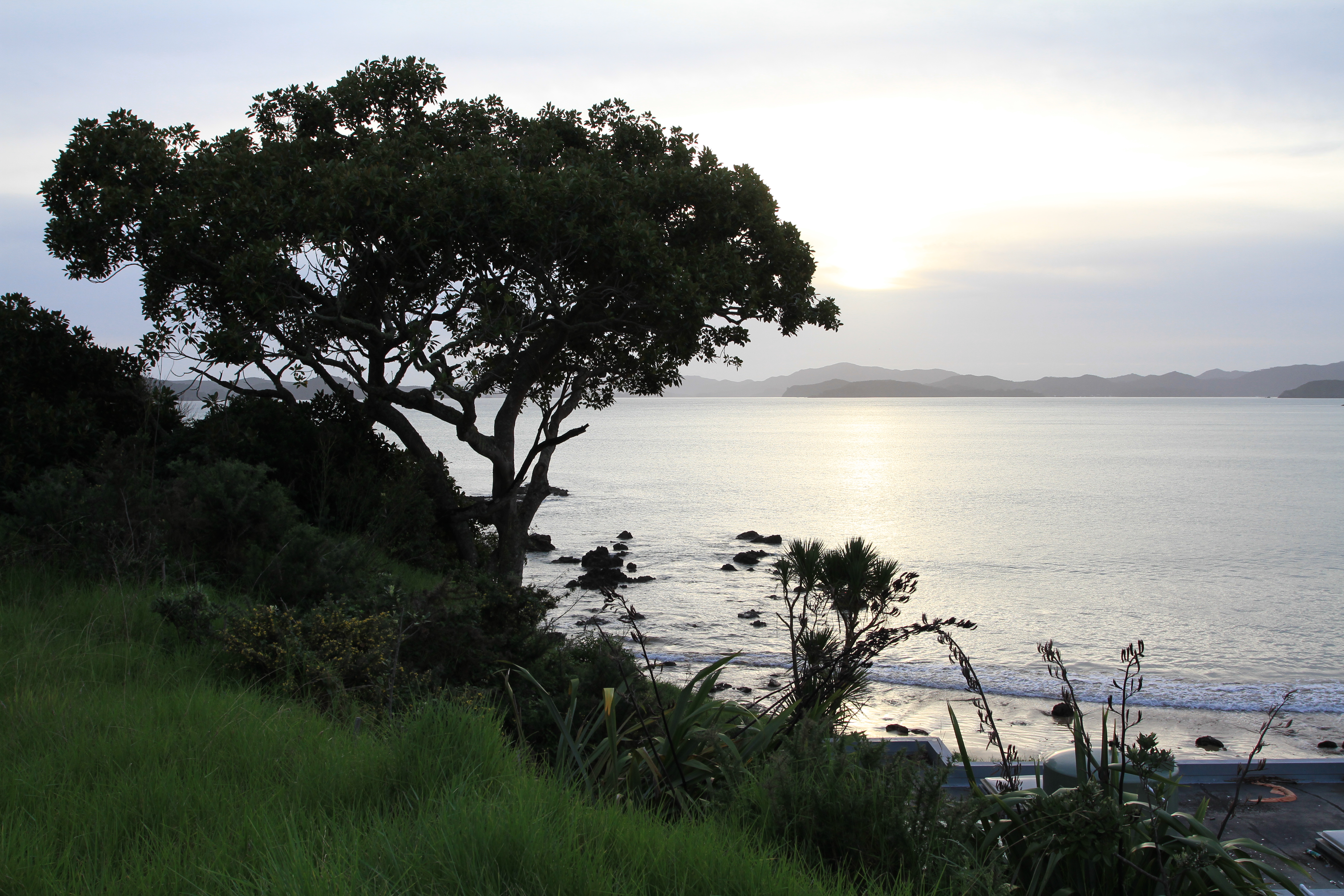 Full Circle - Bay of Islands Walkway
This walk takes you as the name would suggest in a full circle. We started this walk in Russell and caught a ferry over to Paihia then follows the Paihia to Opua walkway on a well-established track, following the beach before entering a bush covered costal walk. From here we caught the car ferry to Okiato and started on the Okiato to Russell walkway which follows the coastline into Russell.
A great walk which has views of the water and also some nice bush cover - not to mention two ferry rides! It's about a 4.5 hour walk and requires a reasonable level of fitness as there are some reasonable steep bits on the Russell coastline.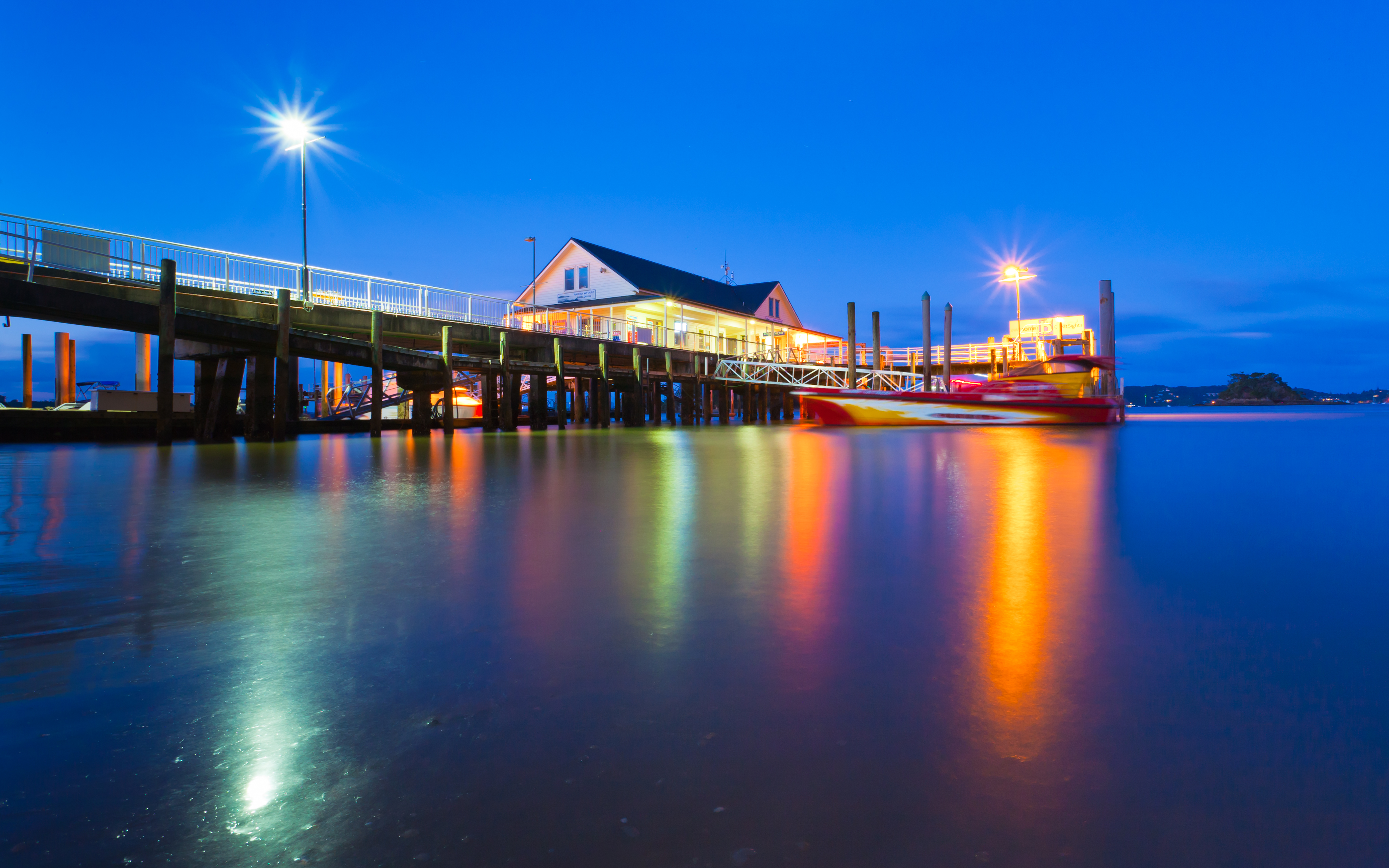 So that's our Top four - come and try them out for yourself. By the way they think walking is so good in the Bay of Islands some good people in Russell started up a Bay of Islands Walking Weekend so if you fancy a bit of organised walking then check out the Bay of Islands Walking Weekend website. This year (2016) walking happens on the 7th-9th October.
If you want to know more about walking in the Bay of Islands and Russell talk to your accommodation provider or the Information Centre down at the end of the wharf who will be able to help. Don't forget at the end of your walk to come and have a nice cold beer at The Duke and watch the sun go down!
PS - Thanks to the DOC website and the Bay of Islands Walkway Trust website in helping us out with a few of our facts post walk and we can't take credit for the photos - they are thanks to Northland Inc, Dean Wright and Kristy Gibson!